Hardwood Floors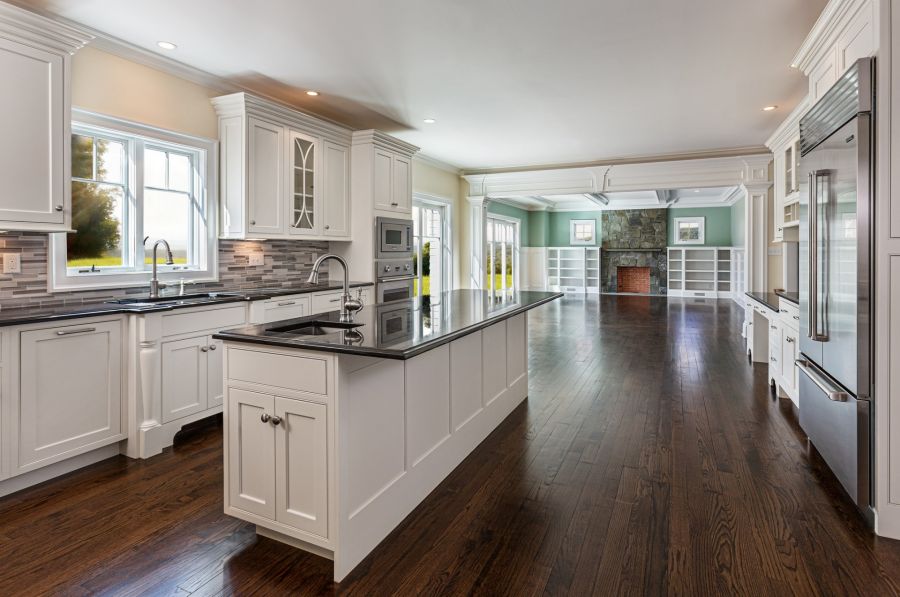 Are you looking to freshen up your home's appearance by installing brand new hardwood floors? From superior solid hardwood flooring to prefinished hardwood, domestic or exotic flooring, GeniePro Construction, LLC provides a massive selection of hardwood products. When it comes to hardwood floor installation, GeniePro Construction, LLC is ahead of the rest.
---
Call for a FREE Quote
---
Benefits of Hardwood Flooring
There are a variety of reasons homeowners lean towards hardwood floors in their homes. One of the things that makes hardwood so appealing to homeowners is that they are so easy to clean. When you spill something on a carpet, you may have to bring out professionals to clean it, but not hardwood. In addition to being easily cleaned, the high-quality look of hardwood in a house draws in many homeowners. Quality hardwood floors have great strength and durability which make them a great long-term investment for your home.
Hardwood Floor Installation by GeniePro Construction, LLC
With years of experience in the home improvement business, GeniePro Construction, LLC knows the importance of training and specialized skills. They offer qualified staff who know how to handle every aspect of your hardwood flooring project, from subfloors to finishing. Professional knowledge, reliable equipment and years of industry experience are what you can expect from GeniePro Construction, LLC.
GeniePro Construction, LLC provides superior hardwood floor installation at competitive prices, striving to help local residents create their ideal living space. GeniePro Construction, LLC has access to a wide range of hardwood floor stock, and offers affordable pricing on special order products.
Check out the competitive prices on:
Solid hardwood flooring
Prefinished hardwood flooring
Domestic hardwood
Exotic hardwood
Hand-scraped or Distressed hardwood
Subfloor installation
Removal of existing flooring
Why Choose GeniePro Construction, LLC for Hardwood Floor Installation?
From your first phone call through to the final clean up after a job well done, GeniePro Construction, LLC provides dependable service on all hardwood flooring projects. Our staff is prepared to answer all questions, direct you to the ideal product and help solve any issues with your existing flooring. The installers will show up on time and leave your home as neat and clean as possible.
If you're planning to install hardwood flooring, GeniePro Construction, LLC provides the qualified installers, competitive prices and dependable service you need. Call GeniePro Construction, LLC today and ask about booking a free estimate on your flooring project. GeniePro Construction, LLC offers prices that will meet or beat the competition. We stay up to date with modern trends while keeping the specific needs of homeowners in mind so you'll always get the best price.
---
Call for Fast FREE Quote
---